about
A small introduction about my self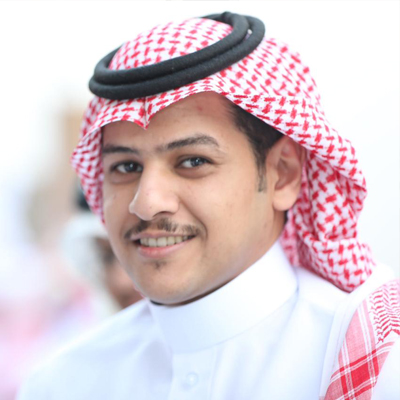 FAHAD ALFAIFY
Cybersecurity Managed Services Manager
My name is fahad alfaify working as Cybersecurity Managed Services Manager, I'm interested in Networing, Servers, Cyber Security and technology. I have experience in Incident Response following NIST Incident Response Process, Threat Hunting and Analysis following MITRE ATT&CK, Familiar with threat intelligence using open source and commercial sources.
I have experience working with incident response platforms, basics of Penetration testing, vulnerability assessment and management, SIEM solution management and integration, compliance and reporting, Digital forensics, Cybsersecurity plans in addition to strategies, and more.
View my Online Resume
ABOUT PROJECTS
Cybersecurity Projects
Projects work with

Direct Engagement

Partially Engagement
WORK EXPERIENCE
resume
Safe Decision Co.
Managed Services Manager
Work as Managed Services Manager and part of my responsibilities Create and execute strategies to improve the reliability and security of Managed Services projects.Ensure working practices are well defined, and operations proceed with minimal disruption using technology, and experience to improve efficiency as appropriate. Manage a diverse team of managed services department. Incident response management processes. Review and approve client reports and presentations, and manage the quality of technical knowledge transfer and analysis to clients on performance status, trends, and metrics.Improve and enhancement for Managed services.
Safe Decision Co.
SOC Supervisor
Work as SOC Supervisor part of my responsibilities Ensure continuity of operations, coordinate shift pass down information, and conduct or delegate appropriate shift briefings to provide all updates, assignments, and uniform compliance, following safe decision process and procedure to deliver SOC projects to our customer, review with internal parties about SOC process and progress, Assist with development and execution of training programs for the Operators, Maintain timely and accurate reporting as required by Security personnel; deliver metrics on performance, output, outcomes, and impact.
Safe Decision Co.
Cybersecurity Analyst
Work as Cybersecurity Analyst part of my responsibilities Incident Response, Malware Analysis, Vulnerability assessment, SIEM Solution Integration, Patch Management handling, Firewalls Management and Endpoint Management, working in shifts to cover 24x7.
Arabia Insurance Cooperative Company
Network System Engineer
Work as Network System Engineer part of my responsibilities Installing, Configuring and Troubleshooting of Networking Equipment's: Routers and Switches. Manage day-to-day networking requirements for the Head Office and all Branches. Monitor and maintain all network activities and alerts using tools like SolarWinds and Cacti to prevent and minimize network disruptions. Perform wired and wireless network troubleshooting. Ensure stability, integrity and efficient operation of the in-house information systems that support core organizational functions.
Jazan University
Bachelor degree of Computer and Network Engineering
The duration of the study was 5 years ,we took many courses like Digital Logic ,Electronic Circuit , Computer Organization & Architecture, Operating System, Data Communication, Cryptographic technique, Network Operating System, Network Security, Network Programming, Network Architecture Design, Network Administration, CISCO Networking and Computer Ethics And Society .
Download resume
Get in touch
Contacts
Contact Info
+966 552450870

fhd@alfaify.net

Saudi Arabia, Riyadh